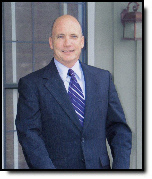 Robert Bozelli
Philosophy of life, personally and professionally
Servant-leadership…. , that quality of character and reputation modeled by Washington, Lincoln, King, and Thatcher. That person who leads by serving others and draws forth the best in other men and women seeking to live a meaningful life.
Such were the common characteristics of the men and women Robert was blessed to know in his family growing up, including a dear brother who devoted his life to the profession of arms as a Marine. It was Robert's great benefit to have followed that same course for the first half of his life.
After a lifetime's formal education, and irreplaceable professional and personal experience joined to a servant-leader heart, Robert is now focused on serving clients through the many varied opportunities he has as a litigator.
Areas of Practice
General civil litigation, including commercial, employment, construction, real estate, business, deceptive trade practices, defamation, family, and other matters in which Robert represents plaintiffs and defendants.
During his years as an attorney, Robert has contributed an average of over fifty hours per year towards pro bono work. Some of this has been in association with Alliance Defending Freedom [formerly, the Alliance Defense Fund]; some as representative payee and attorney for a person requiring disability assistance; and work for many other persons simply unable to afford an attorney.
Professional experience as an attorney and before

• Regent University School of Law. Internationally recognized for its historical approach to preparing attorneys through the foundations of the common law traditions of Western Civilization, Robert focused his elective study on litigation, constitutional history, and inalienable rights.

• Litigation. Robert has practiced general litigation in Texas since 2002 at the associate attorney level and has functioned as the Chief Operating Officer and staff attorney for a professional corporation.

• Travis County, Texas Attorney Ad Litem. Robert has handled dozens of cases where he primarily represented children, and sometimes parents, in administrative and judicial proceedings made necessary by allegations of family violence and child sexual abuse.

• College Instructor. Robert has taught United States Government and Texas State & Local Government as an adjunct professor at Austin Community College.

• Represented executive-level government officials at the regional, national and international level. Before becoming an attorney, Robert represented the U.S. Marine Corps in hundreds of meetings with officials of the Federal Aviation Administration and agencies of the Department of Defense. He represented aviation command and control components of the U.S. Marine Corps during many high-level meetings and official social engagements hosted by government officials in Australia, the Philippines, Republic of Korea, Japan, Saudi Arabia, Bahrain, and Kuwait. In 1990-91, Robert led a reinforced battalion-level organization of Marines during combat operations in the Gulf War. Robert also had extensive experience preparing and/or conducting media interviews concerning civil and military government aviation plans and operations.
Admissions to Bar
Texas, 2002; United States District Court, Western District of Texas, 2005; Robert has also been admitted for specific cases to practice in the United States District Court, District of Maine, and the United States Bankruptcy Court, Northern District of Texas.
Memberships [Present & Past]
State Bar of Texas; Austin Bar Association; Hays County Bar Association; Alliance Defending Freedom- Allied Attorney; Christian Legal Society; National Right to Life; Veterans of Foreign Wars; Marine Corps Association; National Rifle Association; Wounded Warrior Project.
Education
Robert holds the following earned degrees:

• Bachelor of Science, Aviation Management, Southern Illinois University, Carbondale, Illinois, 1980

• Master of Arts, Management, Webster University, St. Louis, Missouri, 1984;

• Master of Arts, National Security & Strategic Studies, United States Naval War College, Newport, Rhode Island, 1988;

• Master of Arts, International Relations, Salve Regina University, Newport, Rhode Island, 1988;

• Juris Doctor, Law, Regent University, Virginia Beach, Virginia, 1999.
Personal
Robert was born in Phoenix, Arizona and grew up in that city and in Newport Beach, California.
Robert is joyously married to his 'Dearest Friend' and the love of his life. She is devoting herself to raising their son and also practices as a civil litigator in select situations.
In addition to this young son, Robert has two other children. One serves as a police officer and another who is in a two year management program of the preeminent grocery retailer in Central Texas.
Robert is also blessed by two grandsons and two granddaughters.
Contact Robert: rbozelli@wattlaw.com